A coalition of business and local leaders in Birmingham, AL are pushing back against the state's plans to widen an interstate through downtown, advocating instead for a more up-to-date approach to economic development for the revitalizing downtown core.
A story earlier this week caught our eye and iIllustrates how state departments of transportation can often be out-of-touch with the diverse transportation needs of local communities and cities. From the Over the Mountain Journal:
Downtown Birmingham has many prominent features and landmarks. The recently renovated Lyric Fine Arts Theatre, the Birmingham Museum of Art and the McWane Science Center are just a few attractions drawing people in. But there is one feature many area business leaders find worrisome: the Interstate 20/59 corridor cutting through downtown. The Alabama Department of Transportation is moving forward with plans to reconfigure and widen the interstate. Civic leaders believe the plan will have long-term, detrimental effects on the city.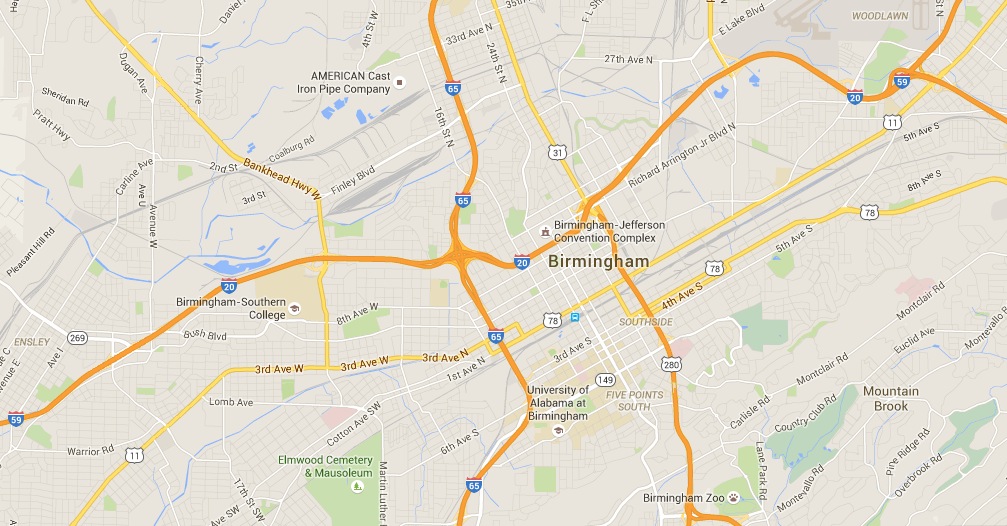 Interstate 59 and Interstate 20 merge together on the east side of downtown Birmingham and, similar to post-war road designs in scores of other U.S. cities, cut a path through the heart of downtown Birmingham, with part of that route in the form of a 1.3-mile elevated viaduct.
Just like many of those other cities, Birmingham has also experienced a rebirth of downtown in the last decade, with $728 million "in 32 downtown projects under construction or recently completed," according to Business Alabama. More residents are now moving in than moving out (changing a decades-long trend), and thousands of new housing units have been added. A quarter of the region's jobs are located downtown, public investments have spurred millions in private investments, and the city enjoys the presence of a growing state university campus (U. of Alabama at Birmingham) just south of downtown.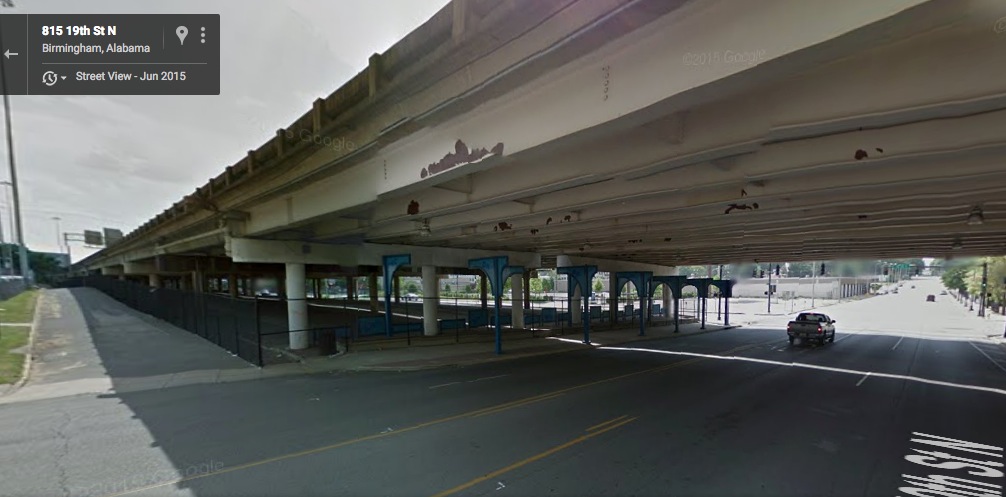 Yet, many city leaders and residents have pointed to the aging viaduct as a barrier to the potential economic growth percolating downtown. After ALDOT's repair plan for the aging viaduct morphed into a much larger plan to replace and widen it, the City of Birmingham commissioned the firm that helped produce their 2013 comprehensive plan to produce an alternative study. "Participants during the comprehensive planning project identified the I-20/59 viaduct as a barrier to full revitalization of downtown and adjacent Northside neighborhoods," it read.
The coalition of local business and civic leaders speaking out against the project — including the former head of the state's third largest private company — believe that not only should Birmingham have more of a say in their own future, but that a better plan created in collaboration with city leaders could do a better job of boosting the city's economic competitiveness, which is also in the state's interest. The Over the Mountain Journal piece continues:
F. Dixon Brooke Jr., former president and CEO of EBSCO, and nearly a dozen other business and community leaders are asking ALDOT to look at alternatives. Brooke said the current layout of the interstate has hurt Birmingham's revitalization. "It has proven to be dividing the city for years. It has limited quality of life and the ability to revitalize," Brooke said.
Those leaders are hopeful, and they crave a more transparent process that incorporates goals other than moving cars through the city.
"I need ALDOT to exhibit genuine interest in collaborating and consider alternatives. They feel they've looked at all options because they think this is the best one, but I'm not convinced. We want an open, honest collaborative view." He said he isn't looking for a fight, he is just asking for transparency. "At the end of the day we may look at everything and see there just isn't a better way to do it," Brooke said.
While their complaints so far have been tabled by the Alabama DOT, it will be an interesting case to watch.
It's yet one more sign of a growing coalition of local business, elected, and civic leaders in similar midsize cities across the country pushing for a smarter approach to transportation investment and a break from the past conventional wisdom.