Just two years after instituting a new process to choose transportation projects based on merit and award funds in a more transparent process intended to be free of political interference, a handful of North Carolina legislators reinserted politics back into the process in an attempt to stop a light rail project in the Raleigh-Durham metro area.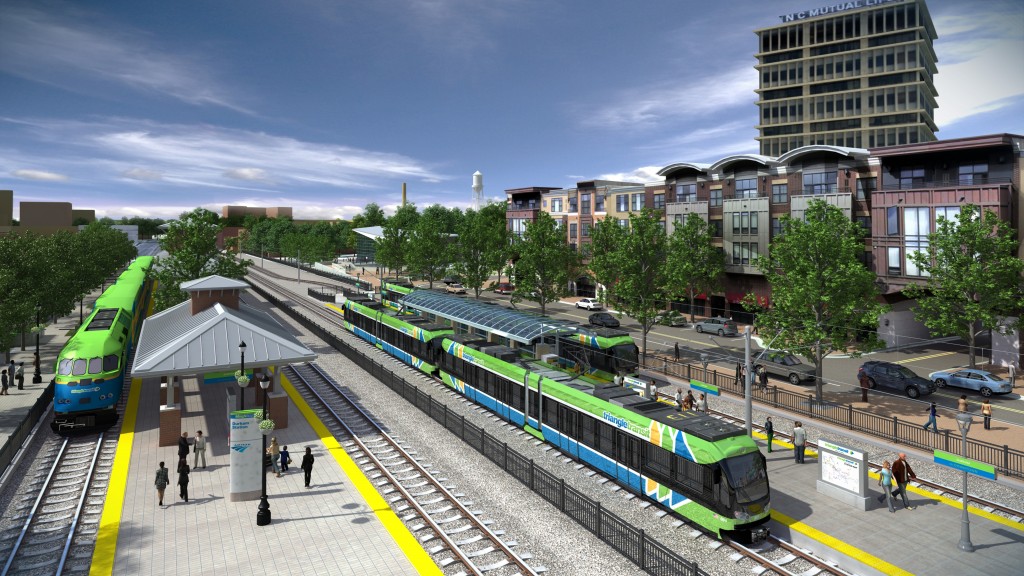 UPDATED 5:45 p.m. Thursday 10/1: North Carolina's legislature adjourned without addressing the cap. Read more about it here.
The surprise provision was inserted into a budget compromise as the state's legislature was tussling over an annual budget resolution for the coming year. As Streetsblog earlier reported this week:
Lawmakers who still won't identify themselves inserted language into a state budget bill sabotaging the light rail project. There was no public debate. There was no warning that transit funding was even under discussion. The budget measure placed an arbitrary cap on state funding for [any] light rail project: $500,000. Doing so undermined the process established by the state's Republican-controlled legislature for awarding transportation funds, which is supposed to be free from political interference.
Back in 2013 the Republican-led North Carolina legislature approved the Strategic Transportation Investments Law, an attempt to get transportation decisions out of the hands of politicians and pick projects governed by objective metrics and projected benefits instead. It was an idea that had — and still has — lots of buy-in from legislators from both parties across the state. It was viewed as an important step toward a process that was more transparent, accountable, and less subject to political interference.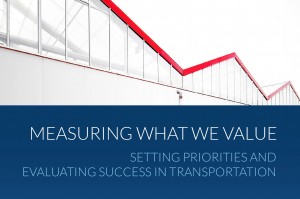 We featured North Carolina's new process in Measuring What We Value, a free downloadable T4America report on the emerging practice of performance measures: "NCDOT's focus on strategic selection shifted the department from a short-term portfolio of projects that were not explicitly tied to agency goals to a long-term, formal approach that uses data to assess outcomes." (Page 17.)
Here's how Governor Pat McCrory referred to the previous system while testifying before Congress earlier this year:
In my own State of the State address last month, I highlighted that during the past decade or so, as I have driven down the highways of North Carolina, I've noticed it goes from two lanes, to four lanes, back to two lanes, to eight lanes to four lanes and then back to two lanes. And everywhere it gets wider it's named for a politician or a Department of Transportation board member. And where the congestion choke points still exist, the road is nameless.
The flaws of a system where projects are picked based on the political power or connections of the sponsors — regardless of how those projects fit into the state's goals — was exactly why the process was changed in 2013, with notable consensus in the legislature to do so. Gov. McCrory's testimony continues:
That's not the way we do things anymore in North Carolina. We've taken the politics out of [transportation] by putting in place a transportation formula that focuses on relieving congestion, improving safety and growing and connecting the economy in all parts of our state. Those changes allow us to be more efficient with taxpayer dollars. In fact, we've more than doubled the number of transportation projects that will be built. This new approach will create thousands of new jobs during the next 10 years.
In the Research Triangle metro area — the city triumvirate of Raleigh, Durham and Chapel Hill spans three counties — voters in two counties have already approved separate half-cent ballot measures to raise millions in local funds for a 17-mile light rail project connecting Durham and Chapel Hill. That local commitment was to be paired with $138 million previously committed by the state under the new merit-based process. This new cap essentially kills the Durham-Chapel Hill light rail line by cutting the planned state contribution down to $500,000 — regardless of the projected benefits.
Legislators from both parties have rallied together in support of removing the cap and keeping the new process politics-free. Even legislators that have reservations about this specific rail project believe the new process is a smarter one and have endorsed the cap's removal, focusing on the consensus forged around the new Strategic Investments process.
Republican Representative Paul Stam told the Raleigh News & Observer that "he is not a fan of the light rail projects, but said the lawmakers ought to 'stick with the numbers under our strategic transportation initiative.'"
Also in the Raleigh News & Observer
"I'm not a big supporter of light rail," Rep. Bill Brawley, a Mecklenburg County Republican, said Wednesday. "But what I am a big supporter of is to have a process to assign projects based on the ability of engineers to calculate the benefits – rather than the ability of powerful legislators to get enough votes to spend the money in their district."
There is good news to report today, however. The House passed an amended budget to remove the $500,000 cap and restore the state's merit-based project selection process. The Senate is likely to consider the amended budget today or tomorrow, according to local news sources. If the Senate approves the House's version, the final budget will go to Governor McCrory.
Follow us on twitter @t4america, along with Wake Up Wake County for more info as it becomes available.