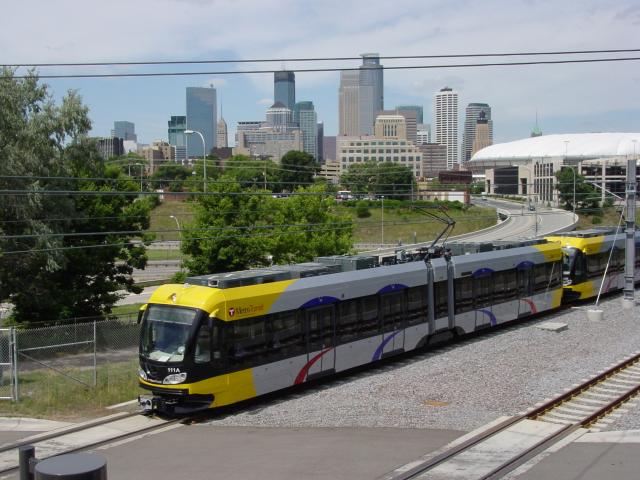 Hours after receiving over 5,000 letters and phone calls from individuals across the country and a letter signed by more than 600 groups from an unbelievably broad spectrum, the House Ways and Means Committee ignored that broad, bipartisan opposition and went full speed ahead with their unprecedented plan to kill dedicated transit funding.
The Ways and Means Committee, which is responsible for writing the funding portion of the bill, approved their financing plan along almost party lines this morning, 20-17. (Two GOP reps voted against the bill.)
This plan attacks three decades of successful investments in mass transit by ending the historic guarantee for dedicated funding for public transportation — originally started under President Ronald Reagan almost 30 years ago — placing every public transportation system in immediate peril and leaving millions of riders already faced with service cuts and fare increases out in the cold.
The proposal would take away the 2.86 cents out of the total 18.4 cent motor fuel tax currently directed into the transit account of the Highway Trust Fund and redirect that 2.86 cents into highway spending. Transit would no longer have a guaranteed and protected funding source, instead becoming subject to yearly appropriations fights and the need to find offsets for funding — all while highway spending continues to be guaranteed with protected funds for half a decade at a time.
In just 12 hours after hearing the initial news, we gathered signatures from more than 600 groups, notable individuals and elected officials.
More than 75 national organizations signed the letter — including the U.S. Chamber of Commerce, AARP, the American Public Transportation Association, the National Rural Assembly, American Society of Civil Engineers, LOCUS (real estate developers), National Association of Counties— and a huge list of other individuals and state & local groups, including the governors of Oregon and Washington, several state DOTs, state and local Chambers of Commerce, and hundreds of state and local organizations nationwide.
Unfortunately, the committee chose to ignore this broad opposition — including opposition from other groups like the conservative Club for Growth and the American Association of State Highway and Transportation Officials (AASHTO) — and went ahead with their short-sighted plan.
The markup wasn't quite as contentious as yesterday's in the Transportation and Infrastructure Committee, though it was about 16 hours shorter. Rep. Earl Blumenauer, with several years of experience on the transportation committee under his belt, took it as his job to educate his fellow members on this finance-focused committee about transportation — many of whom may not have ever taken up the transportation financing portion before due to how rarely it comes up.
Rep. Blumenauer noted that for 30 years, having a Trust Fund in place — a mechanism with some degree of certainty — has been crucial for transit agencies' "ability to make multiple year commitments that allow them to operate with some degree of certainty." (For more specific comments, check this Streetsblog Capitol Hill summary of the markup.)
This Ways and Means bill now moves to the House floor, along with the more substantial portion marked up yesterday by the transportation committee. That floor process could begin as early as late next week, but more likely the week of the 13th.