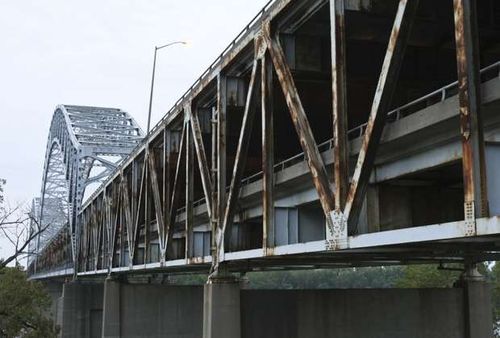 T4 America's Minnesota Field Organizer Andrea Kiepe penned a moving piece for the Infrastructurist this week about how the tragic Minneapolis bridge collapse four years motivates her work for transportation reform and investment today. It's a timely subject too, given the recent decision by the governors of Kentucky and Indiana to shut down the Sherman Minton Bridge near Louisville for repairs.
"Thank God they closed it," Andrea described as her initial reaction, adding: "How many more collapses and close calls before this country gets serious about keeping up with our infrastructure?"
That's a question that motivates all of us at T4. We've seen the political climate change a lot during the last three years, but our nation's infrastructure needs haven't. Most in Washington seem to believe, in concept at least, that there are no Republican or Democratic bridges. The attentive response to the closure from Senate Republican Leader Mitch McConnell and Tea Party favorite Rand Paul, both of Kentucky, corroborates this consensus.
Andrea writes of being moved by the words of Minnesota Senator Amy Klobuchar, who said at the time of the collapse: "A bridge should just not fall down in the middle of America, not a bridge that is an eight-lane freeway, not a bridge I drive my 13-year-old daughter over every day." Andrea continued:
That experience is one reason why, today, I am working to motivate people to get Congress to repair our nation's bridges and other infrastructure, as an organizer for Transportation for America. The memory still brings tears to my eyes, and I want desperately to make sure people remember how much we have riding on our bridges, our trains and buses, and on our roads.
It's tempting for politicians and everyday Americans alike to focus on the bridge in their community. But this is a national issue that requires bold nationwide action. Kentucky has more than 1,300 structurally deficient bridges, and Indiana has nearly 2,000. The average age of a U.S. is 42 years, and most were only built to last about 50 years. In other words, if you think the problem is bad now, just wait until 2020 or later.
Both President Obama's American Jobs Act and a long-term transportation bill present an opportunity to get to work fixing our nation's bridges, and we hope to see Congress act soon.
Whether the sense of shared responsibility over our nation's infrastructure can translate into concrete action remains to be seen, but as Andrea put it: "we Americans can dream, can't we?"
Photo courtesy of the Infrastructurist.