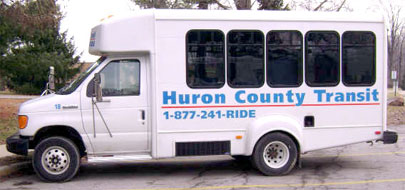 President Obama signed an executive order today creating an advisory group for rural issues. The group will be tasked with developing recommendations for boosting economic growth, job opportunities and quality of life in rural communities.
The Executive Order notes that sixteen percent of the population lives in rural counties and that these areas are essential to future economic competitiveness.
"Though rural communities face numerous challenges, they also present enormous economic potential," according to the order. "The Federal Government has an important role to play in order to expand access to the capital necessary for economic growth, promote innovation, improve access to health care and education, and expand outdoor recreational activities on public lands
Tom Vilsack, the Secretary of Agriculture, will serve as chairman and will be joined Transportation Secretary Ray LaHood, Housing and Urban Development Secretary Shaun Donovan, Environmental Protection Agency Administrator Lisa Jackson and dozens of other Cabinet and administration officials. Including these voices will ensure cross-jurisdiction solutions are considered.
The transportation challenges of rural areas are well-known, yet cannot be overstated.
More than 1.6 million rural households in America lack access to a personal vehicle, and rural areas and small towns tend to have higher concentrations of older adults and low-income families, precisely the groups that are less likely to drive or be able to afford a car. The need for increased travel options in these communities was outlined in our Dangerous by Design 2011 report, which found that while only 24 percent of Americans live in rural areas, the areas account for more than 27 percent of pedestrian fatalities.
As Congress continues its deliberations over the next transportation bill, rural transit needs have finally begun to receive more of the attention they deserve. Senator Tim Johnson, a South Dakota Democrat who chairs the Banking Committee that oversees transit, has called for additional resources to help small providers maintain service levels. And, Representative Shelley Moore Capito, a Republican member of the House Transportation and Infrastructure Committee whose West Virginia district contains a number of rural counties, has said she will "certainly remain a strong voice for making roads safer for pedestrians" as the next bill is crafted.
Rural transportation needs were also the subject of recent report from the Rural Policy Research Institute, or RUPRI. You can read their full report, which includes a number of recommendations for the next transportation bill, here.
Photo courtesy of Huron County Transit.