USDOT: Why the federal government has less control than you think
The United States Department of Transportation (USDOT) implements the federal transportation policy legislated by Congress and the President. Some key branches of USDOT, as they relate to surface transportation, are:
Why does the USDOT matter?
The USDOT's core role in action creates baseline uniformity in how money is distributed, oversight and accountability are handled, and policy and standards are created and interpreted by states, regional, and local entities. USDOT also provides a central repository of national transportation system data and technical resources.
What do they do?
The role of USDOT is to interpret and implement federal transportation policy. USDOT also plays a significant role in distributing and providing oversight of America's transportation dollars. More specifically, the USDOT:
Distributes formula and competitive discretionary  grant funding
Interprets and implements legislative transportation policy by:
Conducts oversight of funding recipients (State DOTs, MPOs, transit agencies, and competitive grant recipients) to ensure they comply with the laws and rules that govern their project funding. 
Provides technical assistance in tackling challenges and sharing best practices.
Conducts transportation research (either performed in-house or contracted out).
What do they not do?
USDOT does not direct the state departments of transportation and transit agencies on which projects to fund with their formula funds. USDOT's role is to ensure these agencies comply with federal laws and regulations. While USDOT does have full control over the decisions made with discretionary grants, that is a fraction of the amount of total funding that goes out by formula. In FY2023, the USDOT's budget showed over $32 billion for discretionary competitive grant funding.
Where do they get their money?
Every few years, Congress crafts reauthorization bills for transportation funding (like the most recent Infrastructure Investment and Jobs Act, or IIJA).
Typically 5 years to provide the level of certainty for transportation funding recipients (i.e. transit agencies, MPOs, state DOTs)
Some programs' funding is guaranteed while other programs must go through an appropriations process
Who is responsible for congressional oversight?
Oversight of USDOT is handled by the national legislature and the US Congress. The graphic below charts how Congress provides oversight over USDOT. 
Transportation policy oversight in the House is consolidated in one committee, whereas Senate oversight is more fragmented across various committees.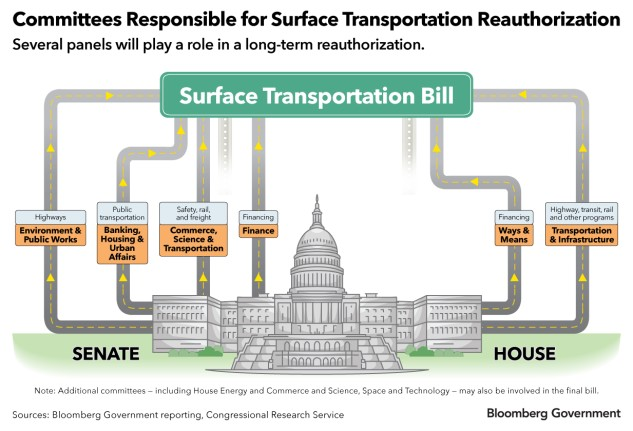 Community Connectors: tools for advocates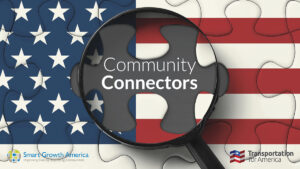 You may be fighting against a freeway expansion. You may be trying to advance a Reconnecting Communities project to remove an old highway. You might be just trying to make wide, dangerous arterial roads a little safer for people to cross. This Community Connectors portal explains common terms, decodes the processes, clarifies the important actors, and inspires with helpful real-world stories.
Thank you
We are grateful to support from the Summit Foundation, the Barr Foundation, the McKnight Foundation, and the Robert Wood Johnson Foundation for their support of various pieces of this ongoing project.