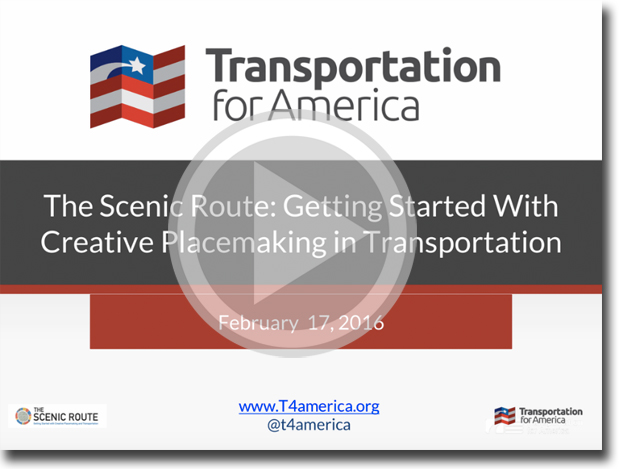 As part of the kickoff for T4America's brand new online interactive guide to creative placemaking in transportation, we hosted an online conversation on the topic last week. If you missed the webinar, you can catch up here.
Creative placemaking harnesses the power of arts and culture to allow for more genuine public engagement — particularly in low-income neighborhoods, communities of color and among immigrant populations — in the development of transportation projects.
T4America's new online interactive guide, The Scenic Route: Getting Started with Creative Placemaking in Transportation, introduces the concept to transportation planners, public works agencies and local elected officials who are on the front lines of advancing transportation projects.
Participants heard from James Corless, Director, Transportation for America; Erika Young, Director of Strategic Partnerships, Transportation for America; Duncan Hwang, Development & Communications Director, Asian Pacific American Network of Oregon (APANO); Luann Algoso, Community Engagement Manager, APANO; Laura Zabel, Executive Director, Springboard for the Arts; and Jun-Li Wang, Artist Community Organizer, Springboard for the Arts.
In the webinar, APANO shares some of the creative placemaking strategies employed to combat the pressure of displacement anticipated by a forthcoming high-capacity transit project in the Jade District of Portland, OR. Continuing the conversation, Springboard for the Arts discusses its grassroots efforts to advance the community's vision for the Twin Cities' Green Line light rail.
Watch the webinar, browse the guide, share it with others, and let us know what you think!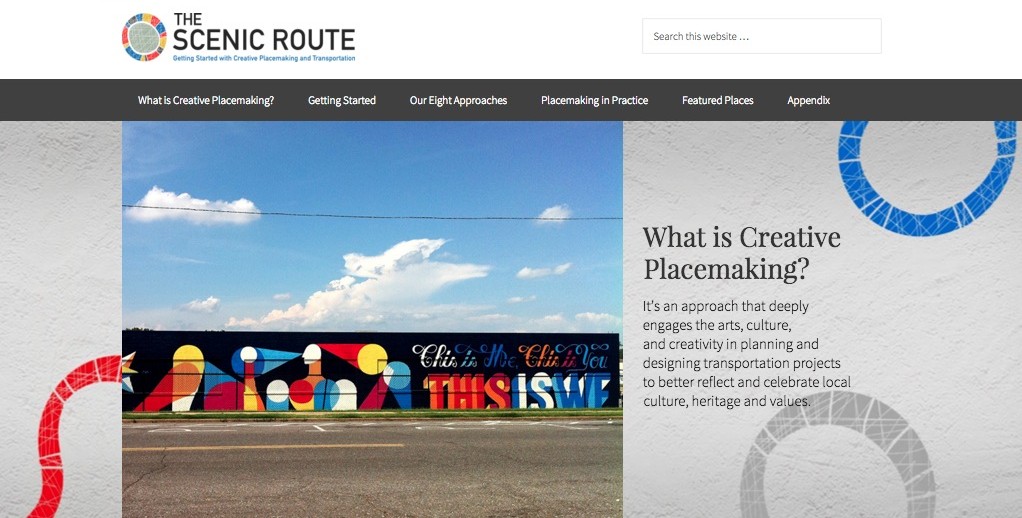 View the Guide