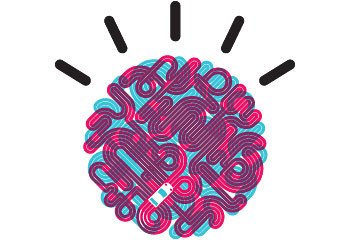 "The systemic nature of urban transportation is also the key to its solution. We need to stop focusing only on pieces of the problem: adding a new bridge, widening a road, putting up signs, establishing commuter lanes, encouraging carpooling or deploying traffic copters.
Instead, we need to look at relationships across the entire system—and all the other systems that are touched by it: our supply chains, our environment, our companies…the way people and cities live and work. Traffic isn't just a line of cars: it's a web of connections.
'Smart traffic' isn't yet the norm—but it's not some far-off vision of tomorrow. In many places, IBM is helping to make it happen today."
From IBM's Smarter Traffic page.
Perhaps you've seen the IBM commercials touting the fact that for the first time in history, the majority of humanity lives in cities — and solving the challenges facing our growing cities will be more urgent than ever before. One of the 21 programs of IBM's "Smarter Planet" initiative focuses on traffic, congestion and what's known as Intelligent Transportation Systems. (Others include cities, buildings and infrastructure.)
Last week, a forum sponsored by IBM as part of their Smarter Planet series that focused on improving transportation systems through technology yielded important lessons from some of our European counterparts.
Two speakers – Dr. Leo Kroon of Netherlands Railway and Gunnar Soderholm of Stockholm, Sweden – were among the highlights of "A Smarter Transportation System for the 21st Century," held on Capitol Hill last Thursday.
Kroon described the importance of rail in his "tiny country," whose 16 million people make it extremely dense. According to Kroon, rail market share between some Dutch cities reaches 50 percent, an amount that would be unheard of in the United States. And rather than force anyone onto the train, Kroon says the Netherlands Railways "seduces" them instead, through continued technological improvement that makes travel convenient and a commitment to reliability and affordability.
For instance, Netherlands Railway has introduced a SmartCard system and is improving its monitoring systems to pinpoint its flow of passengers and accommodate them as efficiently as possible.
The report out of Stockholm was even more compelling.
Gunnar Soderholm, head of the city's Environmental and Health division, explained how a congestion charging scheme went from "biggest political suicide ever in Sweden" to embraced by even the most right-wing parties. The policy itself was made easier to implement than other cities because Stockholm proper is composed of several islands, with easy boundaries around the central business district.
After implementing the policy – in which drivers are charged for bringing autos into the business district during peak hours – the conventional wisdom was that people would need to see numbers showing its impact. According to Soderholm, no numbers were needed. Everyone could see the difference. "It was free flow all the time," he said. Stockholm saw a 20 percent reduction in traffic, a 30-50 percent reduction in travel time and a 10-14 percent reduction in carbon emissions. Many more Stockholm residents are combining auto use with more walking and bicycling. Revenues from the charge are directed toward transportation infrastructure.
Stockholm is aiming to be fossil fuel free by 2050.
Innovations are also underway here at home. Judge Quentin Kopp, a decades-long transit advocate and former chairman of the California High Speed Rail Authority, explained how his home state has pledged to match dollar-for-dollar every piece of stimulus funding for high-speed rail. Kopp has been on the frontlines of the cause from the beginning, battling with former Republican Gov. Pete Wilson over a commission and, just two years ago, helping to shepherd narrow passage of a statewide ballot measure to fund high speed rail in the State.
Congressman Earl Blumenauer, a Portland Democrat, concluded with a window into how innovation and technology can guide efforts on the Hill. The big question: how does Congress pay for the next transportation bill? Blumenauer is an advocate of a vehicle-miles-traveled-tax and has pushed legislation to allow pilot projects across the country.
There remains great potential to both learn from our friends abroad and build upon successes here at home.
(Graphic below from Smarter Planet's Transportation page.)