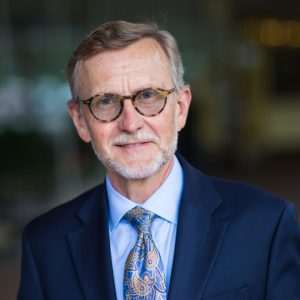 Biography
Mayor Smith currently serves as Chairman of Transportation for America, where he advises on strategy, capacity building, and national outreach. He became chairman in 2012 after leading Reconnecting America as President & CEO. Prior to his role there, he served as Mayor of Meridian, Mississippi for 16 years. During his tenure as Mayor, John Robert received acclaim for his aggressive facilitation of the public-private partnerships that resulted in over $430M of infrastructure projects that bolstered the economy and quality of life for the people of Meridian.  A recognized authority on public and private transportation & development funding, he guided the development and construction of the Southeast's first multi-modal transportation center, Meridian Union Station.
A two-time graduate of the University of Mississippi and a Graduate of the Senior Executive in State & Local Government program at Harvard's Kennedy School of Government, he is the co-owner of Point Investments and is a senior policy advisor to DC-based Smart Growth America. John Robert has served on numerous boards including the US Conference of Mayors, National Forum on the Future of Passenger Rail, and as a Chairman of Amtrak's Board of Directors from 1998-2003; he was chairman the board for his last two years.
John Robert is a passionate supporter of the arts and is a recipient of the Americans for the Arts & US Conference of Mayor's Local Arts Leadership Award. He maintains the homestead his grandfather built in Meridian, MS that has served five generations of family members.