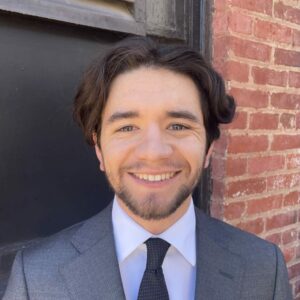 Biography
Corrigan Salerno is a Policy Associate at Transportation for America. He is originally from Southern California but has been happy to call Washington, DC his home since graduating from the George Washington University with a Bachelor's in Organizational Sciences. 
Corrigan draws from his diverse experiences conducting policy research at Spiros Consulting, constituent advocacy at the Long Beach City Council (D2) and experimental research with Leidos. As a research assistant at Leidos supporting the FHWA's Human Factors Laboratory, Corrigan worked on projects evaluating driver responses to automation, coordinated meetings between state DOT traffic control device research engineers, and helped conduct research informing revisions in the 11th Edition of the MUTCD.
You can reach Corrigan at corrigan [dot] salerno [at] t4america.org.