Fight for your Ride
An advocate's guide for expanding and improving transit
Fight For Your Ride: An advocate's guide for improving & expanding transit, offers local advocates and transit champions practical advice for making real improvements to public transit. Drawing examples from successful campaigns and reform efforts in small, medium, and large cities across the country, the guide illuminates effective ways to speed up transit, expand its reach, and improve service for riders. It offers tactical lessons on building a coalition, developing an effective message, and organizing a campaign for better transit in your community.
This guide aims to do two things:
One, offer tangible steps that local champions can take to make transit service better and show how diverse coalitions of advocates and local leaders have been at the forefront of successful efforts to improve or expand transit service. Use this guide to diagnose the challenges facing your region's transit system, learn what tools can improve transit service, and read stories that illustrate how other regions have successfully enacted those strategies.
Two, in light of the existential threat to transit currently unfolding at the federal level, provide approaches and examples to organize local advocates in order to support continued federal investment in transit.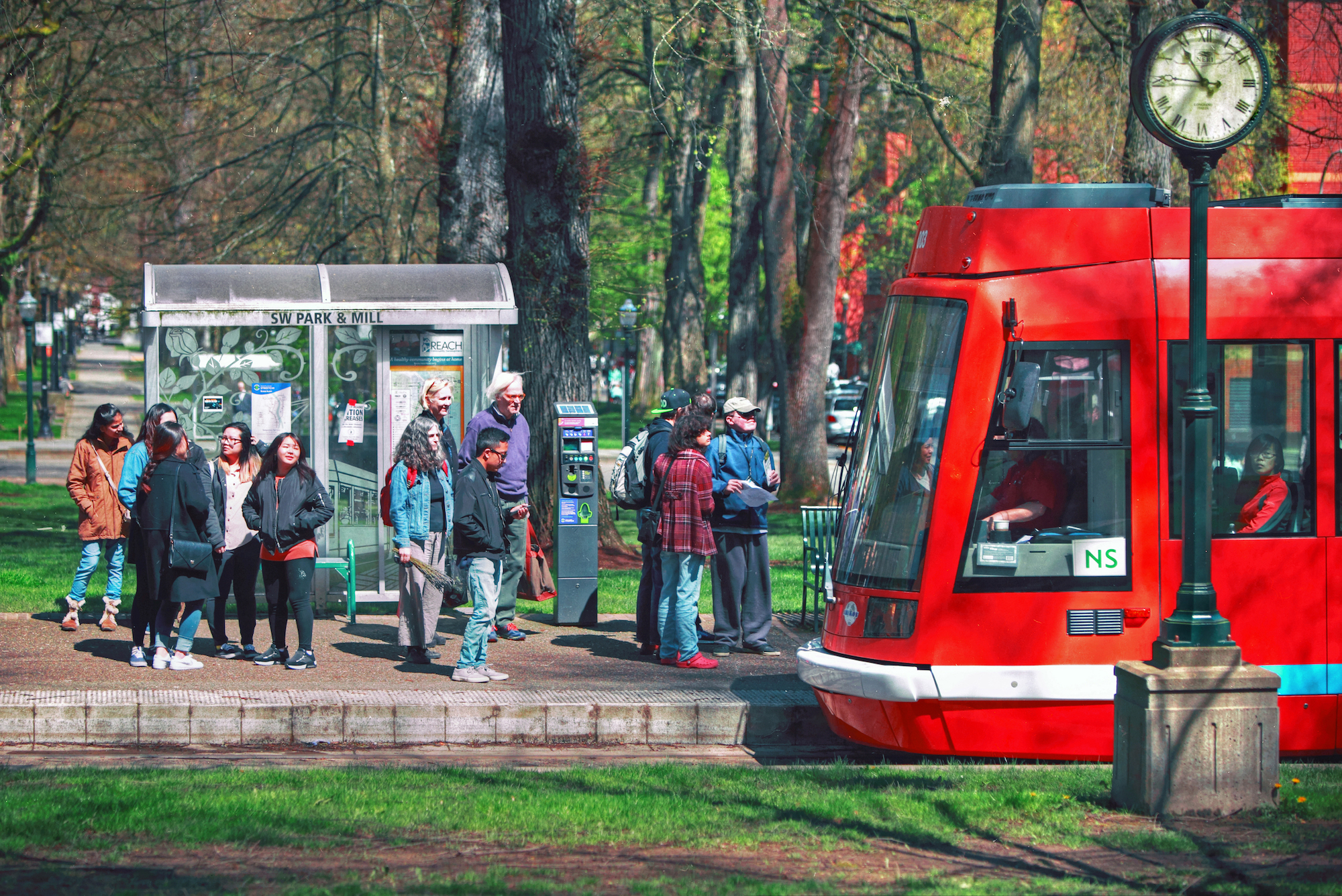 Streetcar stop in Portland, OR. (Photo credit: Ian Sane, Flickr.)
Download the guidebook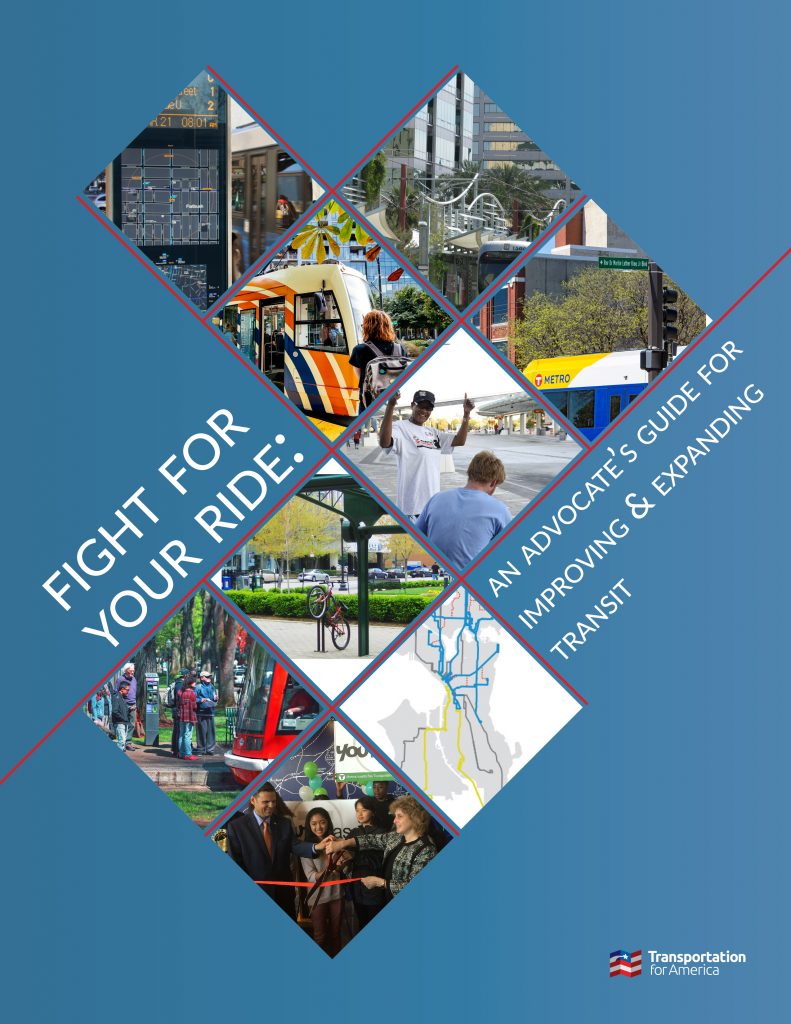 Kickoff webinar
At 2 p.m. EST on Thursday February, 8, join us to hear Karen Rindge, Executive Director of WakeUP Wake County, and Christof Spieler, board member for Houston METRO, share stories about their successful efforts to improve and expand transit.
Share this guide
Browse the full guide with the tabs below