Thanks – download your copy
Transportation Innovations that Save States Money and Attract Talent
A GUIDE TO INNOVATIVE TRANSPORTATION POLICIES FOR GOVERNORS AND THEIR EXECUTIVE TEAMS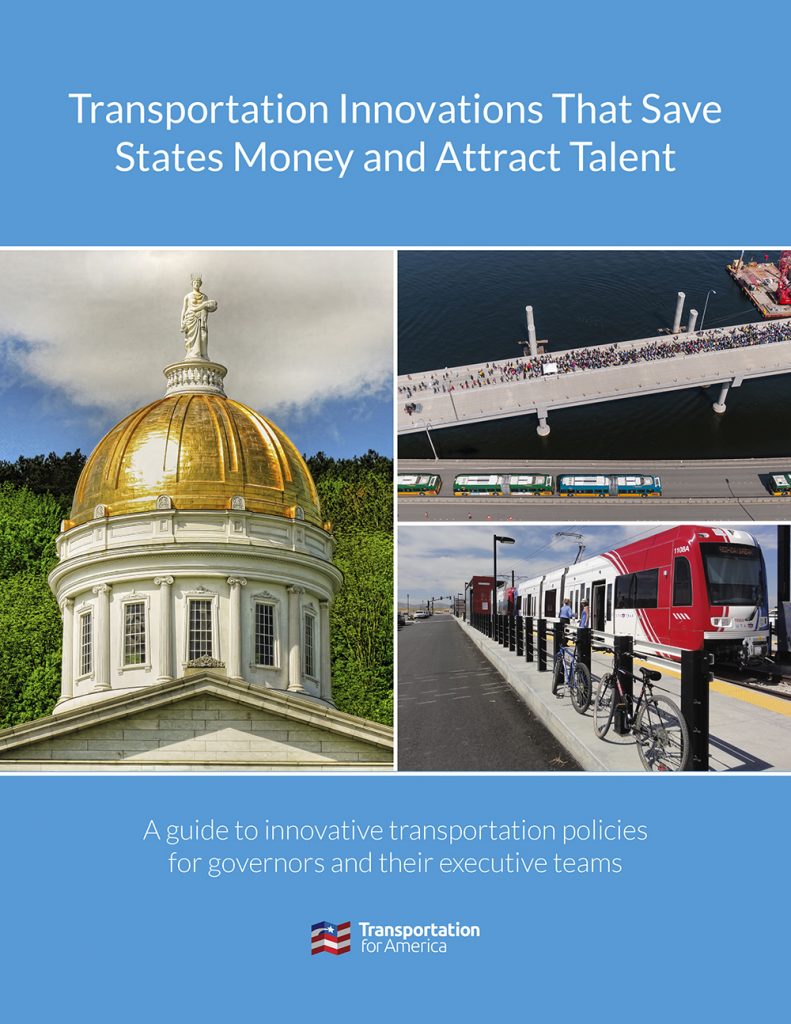 It's crucial that incoming and incumbent governors alike consider how transportation can be a tool to help achieve their policy goals — whether producing savings in the budget, attracting and creating jobs, giving taxpayers greater benefit for each dollar, or building healthy and safe communities.
Many state departments of transportation just aren't well calibrated to solve today's challenges. Planning is isolated from development and other infrastructure decisions, state programs have a narrow focus on building highways to the exclusion of building unified, holistic systems, and the most efficient solutions are often overlooked in favor of overbuilt megaprojects.
And above all, the recipe for successful local and regional economic development has changed significantly, and now it's centered on building great places that draw and anchor talent. Quality of life, vibrant communities, and transportation choices are no longer simply nice add-ons, they are essential to economic growth and prosperity in communities large and small. And employers are making the same shift to stay competitive, seeking communities with these features precisely because they attract talented workers.
But many state agencies are continuing to offer transportation strategies more suited to solving yesterday's problems, failing to provide the infrastructure that builds these kinds of places businesses are now flocking to. State policymakers need to change the focus of transportation spending in order to realize the full potential from these investments.
Our new guide offers best practices to help state leaders achieve greater benefits and avoid costly pitfalls in their transportation programs, including several examples of states solving problems by instituting reforms within their transportation programs.
The examples in this guide from around the country show how governors, administrations, and state DOTs have solved problems by reforming policies and practices.
Join our START network on state policy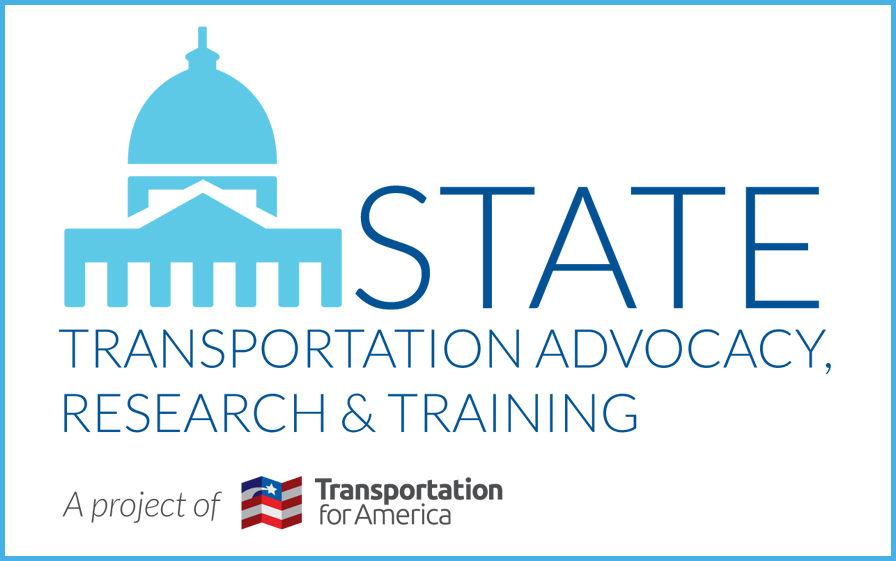 We can help states achieve these changes through tailored technical assistance and through START network policy support. Find out more and join this network today.
State Transportation Policy & Funding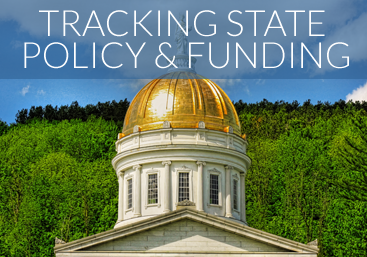 Visit our one-stop hub for resources on state efforts to improve policy and raise new funding for transportation.