The Fix We're In For 2015: The State of Oregon's Bridges
Every day, millions of people from all walks of life in Oregon cities, towns and rural areas travel over one of the state's 8,052 bridges that carry vehicle traffic. These bridges carry commuters through and within our cities, move people from town to town, help farmers bring their goods to market, and get freight from A to B each and every day. But today, far too many of these bridges are rated structurally deficient — bridges in urgent need of repair or replacement. Oregon today has 439 structurally deficient bridges, representing 5.5 percent of the state's 8,052 bridges. Those 439 bridges represent a looming crisis for the state.
The average age of these sub-par bridges is 55 years — well over the typical design life of 50 years and 14 years older than average age of all Oregon bridges (41 years old). More than one in twelve Oregon bridges were built before 1948 — which means more than 680 bridges are older than the Korean War and creation of Medicare.
Oregon drivers collectively took close to 533 million trips over deficient bridges in 2014, nearly twice the total of 269 million in 2000. That's more than 1.4 million trips per day or over 1,000 trips every minute taken over deficient Oregon bridges in 2014.
Oregonians and Oregon businesses rely on bridges each day that are subject to closure or weight restriction if increased maintenance and reconstruction are not undertaken — a potentially crippling impact on personal travel and freight movement.
Oregon counties bridge summary data
| County | Percent structurally deficient | Total bridges | Number deficient | Avg. age of deficient bridges | Percent of deficient bridges locally-owned | Total built before 1948 |
| --- | --- | --- | --- | --- | --- | --- |
| Linn County | 15.1% | 556 | 84 | 47 | 95.2% | 34 |
| Clatsop County | 11.6% | 147 | 17 | 62 | 70.6% | 28 |
| Lake County | 11.4% | 88 | 10 | 54 | 0.0% | - |
| Yamhill County | 9.6% | 136 | 13 | 51 | 84.6% | 11 |
| Sherman County | 8.9% | 45 | 4 | 60 | 50.0% | 7 |
| Crook County | 7.9% | 76 | 6 | 57 | 33.3% | 4 |
| Umatilla County | 7.3% | 329 | 24 | 58 | 83.3% | 28 |
| Wasco County | 7.1% | 154 | 11 | 60 | 54.5% | 27 |
| Tillamook County | 6.7% | 194 | 13 | 48 | 76.9% | 35 |
| Marion County | 6.5% | 369 | 24 | 57 | 83.3% | 44 |
| Grant County | 6.4% | 141 | 9 | 40 | 55.6% | 9 |
| Columbia County | 6.3% | 126 | 8 | 66 | 62.5% | 17 |
| Josephine County | 6.3% | 222 | 14 | 49 | 42.9% | 22 |
| Lincoln County | 6.2% | 178 | 11 | 53 | 72.7% | 24 |
| Curry County | 5.9% | 102 | 6 | 48 | 50.0% | 8 |
| Baker County | 5.9% | 187 | 11 | 52 | 72.7% | 11 |
| Jefferson County | 5.9% | 68 | 4 | 60 | 75.0% | 7 |
| Gilliam County | 5.6% | 36 | 2 | 52 | 100.0% | 1 |
| Harney County | 5.4% | 129 | 7 | 49 | 57.1% | 4 |
| Multnomah County | 4.7% | 473 | 22 | 82 | 40.9% | 97 |
| Polk County | 4.5% | 156 | 7 | 56 | 85.7% | 16 |
| Jackson County | 4.4% | 385 | 17 | 54 | 23.5% | 28 |
| Morrow County | 4.3% | 69 | 3 | 59 | 100.0% | 7 |
| Douglas County | 4.3% | 676 | 29 | 49 | 72.4% | 31 |
| Hood River County | 4.1% | 73 | 3 | 57 | 33.3% | 6 |
| Klamath County | 4.1% | 244 | 10 | 51 | 40.0% | 8 |
| Wallowa County | 3.6% | 111 | 4 | 61 | 75.0% | 8 |
| Deschutes County | 3.5% | 144 | 5 | 56 | 100.0% | 4 |
| Wheeler County | 3.1% | 32 | 1 | 84 | 100.0% | 3 |
| Lane County | 2.8% | 983 | 28 | 58 | 28.6% | 52 |
| Washington County | 2.6% | 311 | 8 | 63 | 50.0% | 25 |
| Coos County | 2.5% | 240 | 6 | 55 | 33.3% | 8 |
| Clackamas County | 2.3% | 350 | 8 | 69 | 75.0% | 32 |
| Malheur County | 2.2% | 181 | 4 | 52 | 75.0% | 12 |
| Union County | 1.9% | 156 | 3 | 77 | 66.7% | 13 |
| Benton County | 1.6% | 185 | 3 | 71 | 100.0% | 18 |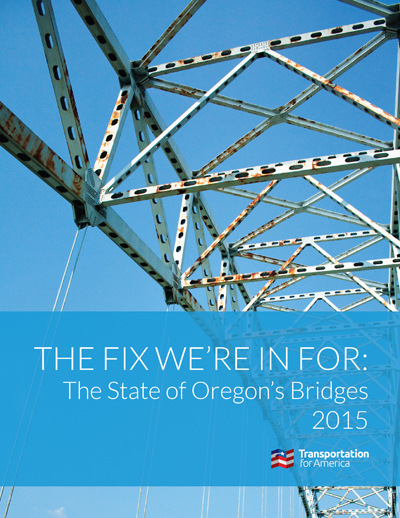 Download the full report (pdf)