Smart Cities Collaborative Year Two
APPLY FOR OUR SECOND COHORT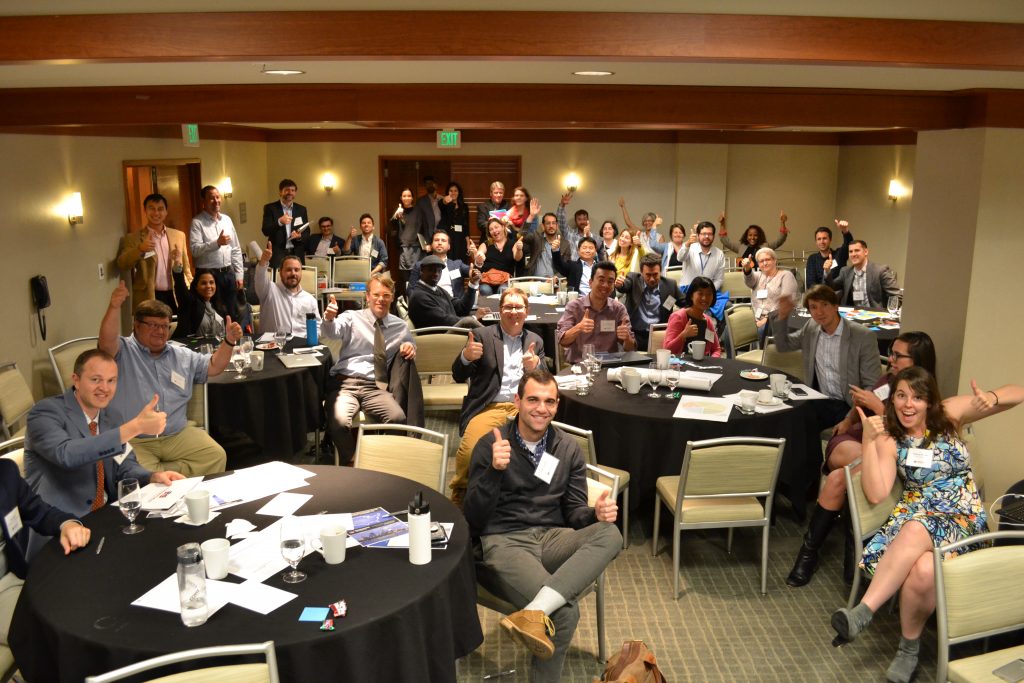 Transportation for America is currently seeking cities and agencies to apply to participate in the second year of the Smart Cities Collaborative.
Last year, Transportation for America (T4A) launched the Smart Cities Collaborative to build a forum for collaboration and provide direct technical assistance to a number of leading-edge cities advancing smart mobility policies and projects. T4A convened a network of 32 agencies from 16 cities to enable participants to learn from their peers and test concepts, understand market potential, assess regulatory and political hurdles, address environmental and equity issues and refine their approach to implementing smart mobility concepts.
During this work an overall theme emerged: how emerging technologies and new mobility are Reshaping the Right-of-Way. This will be the Smart Cities Collaborative theme and focus for the coming second year.
Content and curriculum will be separated into four sub-topics; design, measure, manage and price. We'll cover how the right-of-way and curb space are evolving, measuring and analyzing project, modal and system performance, managing public and private mobility providers in tandem, and pricing road and curb space in service of long-term outcomes.
Similar to the first year, there is a fee associated with participating in the Collaborative that will be directly applied to fund each participant's travel and workshop expenses. Please email any questions to smartcities@t4america.org.
Applications are due by 5:00 p.m. PT on February 16, 2018
Informational webinar – January 30
We held an informational webinar on Tuesday, January 30th to explain the Collaborative and offer a forum to ask questions before applying.
Resources
Watch a short video of testimonials from some of the participants in the first cohort.
Read about the first year of the Collaborative here