Stories tagged with
michigan
Click on a story title to read that post. Posts are ordered chronologically from newest to oldest.
From state to town, Michigan takes strong steps toward a better transportation future
December 17, 2012
By Stephen Lee Davis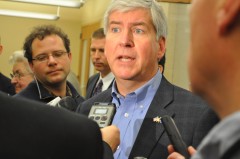 Perhaps no place illustrates the national positive trends in transportation at the ballot box (and state legislatures) better than Michigan, where citizens voted to raise taxes for transportation investments in cities and counties across the state, at least one anti-transit elected official was ousted, a Republican governor led the charge for regional transit investment in the state's biggest metro and when given a chance to bail in the name of "cost savings," voters doubled down on their existing transit systems.
T4 partners meet President Obama, talk about transportation and infrastructure
November 4, 2011
By Stephen Lee Davis
Three T4 America partners were invited to join us at the White House Monday to meet the President of the United States and talk about transportation funding, specifically the infrastructure portion of the President's American Jobs Act. The President's plan, which failed to make it to a final vote yesterday in the Senate, would have invested $60 [...]
With Congress in limbo, Michigan Governor Rick Snyder puts promising transportation ideas on the table
October 27, 2011
By Sean Barry
More state and local officials are coming to grips with the fact that they cannot wait for Washington to act on infrastructure investment and repair. After two years of short-term extensions, a new transportation bill may or may not happen in the next six months. From a vantage point closer to their constituents, local leaders [...]
Ann Arbor bridge replacement will help reconnect a crucial artery (TIGER Series)
November 17, 2010
By Sean Barry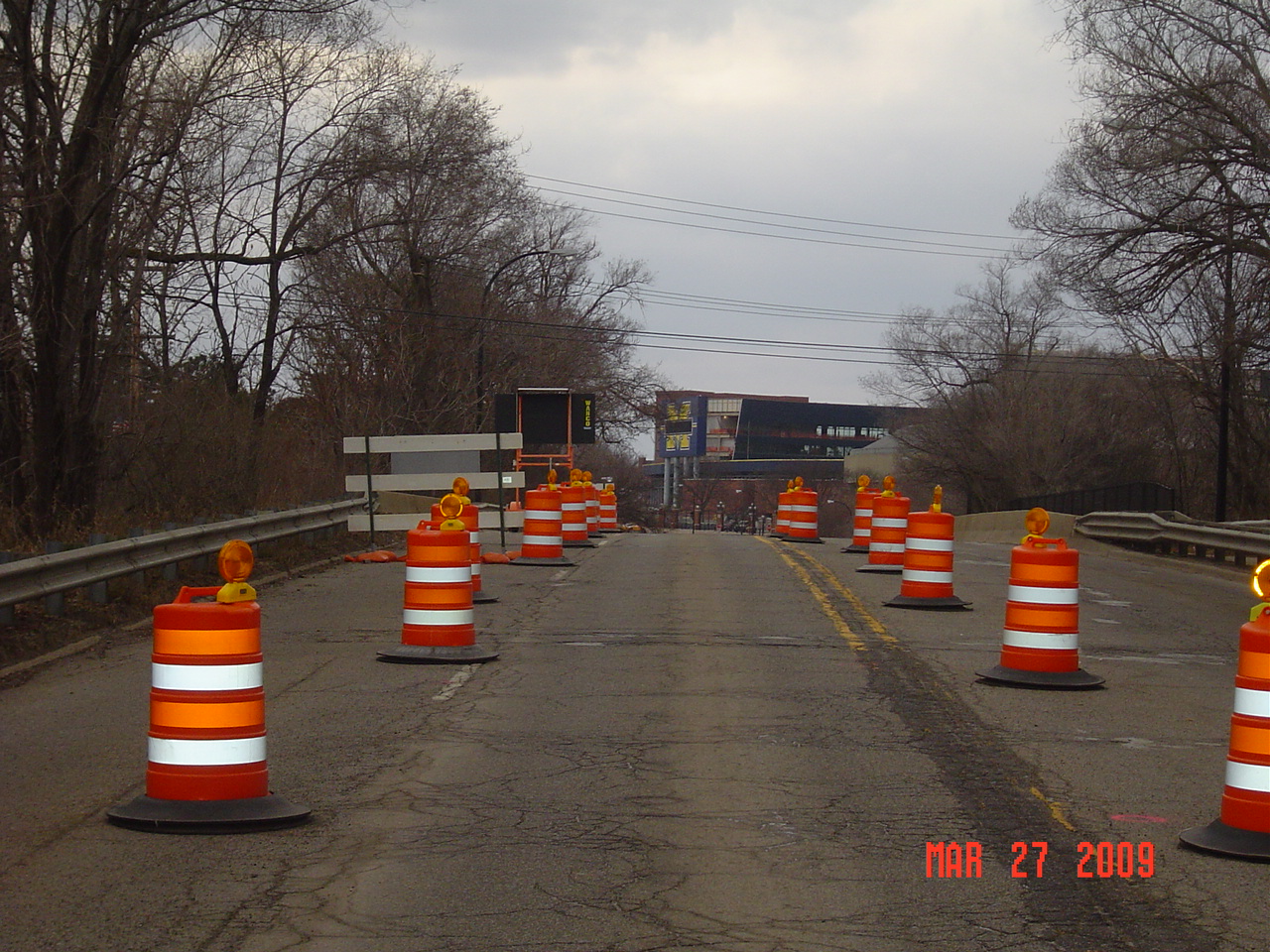 For years, officials in Ann Arbor, Michigan have been looking for funds to repair two critical, aging bridges on a heavily-traveled artery that links their community to the rest of Washtenaw County and the state's southeast corner. A $14 million TIGER II grant from the federal government will enable them to repair these badly deficient bridges, bolster economic activity and free up local dollars for a backlog of local road and bridge projects.
Today's Headlines — 06/11/09
June 11, 2009
By Andrew Bielak
The connections between the climate bill and federal transportation legislation are becoming clearer. (Greenwire via New York Times) Budget shortfalls force Michigan to cancel $740 million in roadwork. (Detroit News) San Francisco looks to increase parking fees, tolls, and tickets to better reflect the real cost of driving. (San Francisco Examiner) Senator Orrin Hatch has [...]
Today's Headlines — 06/05/09
June 5, 2009
By Andrew Bielak
Financial crisis and federal stimulus have slowed the push to privatize infrastructure. (New York Times) A new study looks how to address equity concerns in congestion pricing. (Environmental Defense Fund) Michigan Governor Jennifer Granholm suggests that old car factories to be retooled to make trains, while the state cuts 137 transportation projects because of lack [...]
Today's Headlines — 05/20/09
May 20, 2009
By Andrew Bielak
With fewer drivers taking to the roads, congestion in the Washington D.C. area takes a dive. (Washinton Post) PBS looks at the transportation systems in Portland, Denver, and New York City for its "Blueprint America" series. (New York Times) Mayor Bloomberg in New York City issues a "street manual" designed to be a guide for [...]
Detroit Got Its Bailout
October 6, 2008
By Andrew Bielak
The New York Times editorial board wonders if Detroit's big three automakers will put their $25 billion loan from the federal government to good use by investing in fuel-efficient vehicles.
Regional bus, rail proposal unveiled
September 25, 2008
By Andrew Bielak
Detroit residents get their first look at an ambitious plan to connect the city and its suburbs over the next few decades with a network of light rail, commuter rail, and hybrid buses. (Detroit News — Tanveer Ali)
Raise state gas tax, reform funding, or lose federal cash
September 19, 2008
By Andrew Bielak
Michigan is facing a $342 million shortfall in its transportation budget that could prevent the state from getting $2 billion in federal money over the next three years, and state leaders have few options — other than raising the gas tax — for increasing revenue. (Detroit Free-Press — Editorial)