Stories tagged with
investment
Click on a story title to read that post. Posts are ordered chronologically from newest to oldest.
Ensuring economic prosperity for the future by investing in transportation
August 9, 2011
By Stephen Lee Davis
We've fallen behind the world on investing in transportation and our physical infrastructure, but Building America's Future lays out a clear path forward to help restore America's prominence and lay a strong foundation for our economic future. Falling Apart and Falling Behind lays out the economic challenges posed by our ailing infrastructure, provides a comparative [...]
Americans want Congress to 'fix it first', invest in and improve our transportation system
February 14, 2011
By Stephen Lee Davis
In the midst of the fervor about the House's budget resolution for 2011 released Friday, and the President's budget proposal for 2012 dominating the news this week, a new bipartisan poll from the Rockefeller Foundation contains compelling arguments from a majority of Americans in favor of more investment in transportation.
More infrastructure investment will create jobs, boost economy, according to Treasury Sec. Geithner
February 10, 2011
By Sean Barry
U.S. Treasury Secretary Tim Geithner hammered on the job-creation and economy-boosting effects of the Obama administration's plan for infrastructure investment in a blog post on the department's website. Writing the same day Vice President Biden and Transportation Secretary Ray LaHood were in Philadelphia promoting a $53 billion, 6-year passenger rail package, Geithner argued that investing in our nation's roads, bridges, rail and transit systems creates "both immediate and long-term economic benefits."
T4 America applauds President Obama's initiative for 21st Century infrastructure
September 6, 2010
By Stephen Lee Davis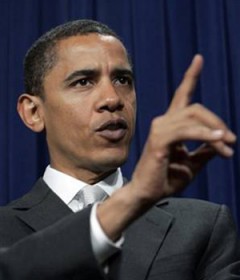 President Obama was in Milwaukee, Wisconsin today, Labor Day, talking up the White House's brand new plan to create jobs through $50 billion in new transportation and infrastructure investment. "The President's initiative, as we understand it based on the broad outlines issued today, will give much-needed help to the economy while kick-starting the long-delayed transformation of the nation's outdated surface transportation program," said T4 America Director James Corless.
Governors call for new approach to transportation
October 15, 2008
By Andrew Bielak
Sarah Karush of the Associated Press examined Transportation for America's plan to rebuild our economy with smart investment in infrastructure, and found support from Virginia Governor Tim Kaine, Pennsylvania Governor Ed Rendell, and former Maryland Governor Parris Glendening. The entire article is printed below.
Saved by the Deficit?
October 9, 2008
By Andrew Bielak
Prominent economist Robert Reich argues that with all signs pointing to the economic recession getting worse, now is an important time for government to invest in education, health care, and infrastructure. (New York Times)