Stories tagged with
gas prices
Click on a story title to read that post. Posts are ordered chronologically from newest to oldest.
Americans support higher gas taxes when they see tangible results
July 13, 2011
By Sean Barry
It's become a rule of thumb that those in Washington who currently hold office oppose raising the gas tax, while those out of office — or on their way out the door — almost unanimously support it. Why is this? Elected officials read the polls, and the polls keep saying a higher gas tax is [...]
High gas prices are fueling demand for broader transportation options
April 28, 2011
By Sean Barry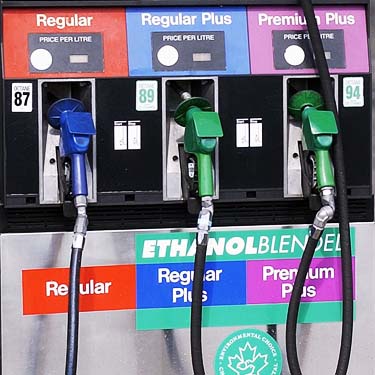 Demand for mass transit is surging everywhere as a result of higher gas prices, generating the need for 670 million additional passenger trips on transit systems. With the nation's comprehensive surface transportation bill overdue for renewal, this ought to lend greater urgency to the need for robust investment in an array of options to ensure no one gets stranded or left behind.
South Dakota Senator Tim Johnson stresses rural transit needs as gas prices continue to escalate
April 27, 2011
By Sean Barry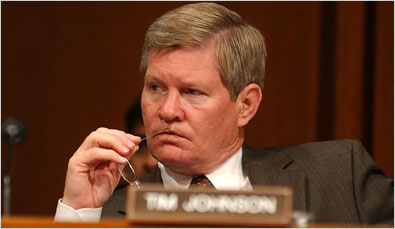 Gas prices in the U.S. continue to escalate and could hit $4.25 by Memorial Day, according to some projections. These spikes tend to hit smaller communities and rural areas particularly hard, as residents and businesses must travel farther and use more energy during daily activities. Senator Tim Johnson, a Democrat from South Dakota, has pledged to use his clout on the Banking Committee to fund rural transit systems in the next transportation bill.
Daily Headlines — 06/26/09
June 26, 2009
By Andrew Bielak
In the aftermath of Washington DC's Metro crash, Time magazine looks America's aging transit systems. Members of the Senate's Environment and Public Works Committee argue against looking at immediate transportation reform. (Streetsblog) House Rep. Edward Markey sees the climate bill getting signed before 2010. (National Journal) Driving numbers could be low again for the summer [...]
Today's Headlines — 06/12/09
June 12, 2009
By Andrew Bielak
Boston's Metropolitan Area Planning Council unveils a new plan for smarter development. (Boston Globe) Gas prices reach an eight-month high. (USA Today) The Energy Information Administration projects a steep drop in oil output around the world. (Grist) Transportation and housing costs for families can't be disentangled. (Arizona Daily Star)
Today's Headlines — 06/09/09
June 9, 2009
By Andrew Bielak
Last week, the Hummer brand was sold to a Chinese company — but some question whether the gas guzzler even deserved to live. (New York Times) A New Scientist article questions whether trains are a truly green mode of transportation — and Ryan Avent knocks down the challenge. The federal stimulus helps jumpstart construction of [...]
Breaking Down the Blueprint: Energy Efficiency and Energy Security, Pt. 2
June 5, 2009
By Andrew Bielak
In our previous post breaking down the T4 America Blueprint, we discussed our national objective of creating an energy efficient transportation system that boosts our economy and helps our nation use less oil. Today, we're going to look at this issue from a slightly different angle, by explaining just how we plan to achieve this goal — and measure our success — through strong, accountable reforms. It may seem obvious that our federal transportation program should encourage less fuel use. Unfortunately, our existing policies do the exact opposite.
Today's Headlines — 06/03/09
June 3, 2009
By Andrew Bielak
The Highway Trust Fund, which funds surface transportation projects nationwide, will need as much $7 billion to counter a shortfall in revenue. (Wall Street Journal) Alex Marshall stresses the importance of anticipating demand in transportation planning. (Governing) Gas prices near $3 a gallon leave some feeling stressed out. (Detroit Free Press) The Hummer brand goes [...]
The power of the consumer cartel
October 16, 2008
By Andrew Bielak
An editorial in the Minneapolis Star Tribune looks at a key factor behind this fall's downward shift in fuel prices — the changing of Americans' consumption habits.
In Gas Prices, A Silver Lining
October 15, 2008
By Andrew Bielak
Falling demand is sinking gas prices, but frugal consumers don't see their mileage climbing back up anytime soon. (Washington Post — Steven Mufson)