Posts Tagged "elections"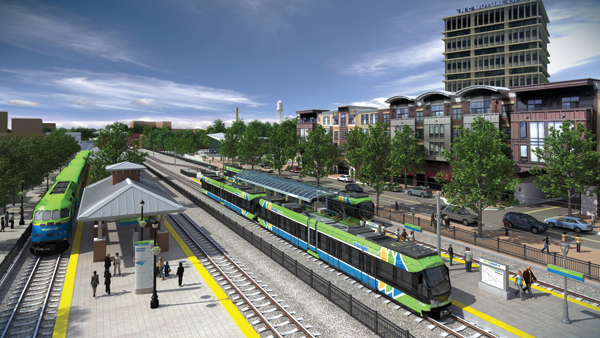 During a federal election season that saw the presidential candidates making only the barest mention of our teetering system for funding transportation infrastructure, local voters took transit funding into their own hands in more than two-dozen locales Tuesday. Most of the measures that included public transportation and a more balanced set of transportation options appear to have passed — or in the case of California, came achingly close to the required two-thirds majority.
In San Diego, a region facing significant growth on a congested transportation system, the two mayoral candidates signaled their commitment to expanding transportation options throughout the region in the years to come — but shrinking transportation funding will test that commitment.
Last Tuesday's election results were a win for public transit, although high-profile state and national races stole most of the headlines. According to the Center for Transportation Excellence, 72 percent of transportation ballot measures received voter approval on November 3. November's ballot included seven measures in five states – Colorado, Indiana, Maine, Michigan and Ohio. […]