Stories tagged with
climate bill
Click on a story title to read that post. Posts are ordered chronologically from newest to oldest.
Congress' failure to enact climate legislation makes transportation reform more important than ever
July 29, 2010
By Sean Barry
When Senate Majority Leader Harry Reid announced last week that he was unable to secure the 60 votes needed to move forward on comprehensive climate legislation, it put an end to any realistic chance of capping carbon emissions in 2010, making it more urgent than ever to pass a reformed transportation bill that can help us reduce emissions and oil use.
Oil leak is capped, oil addiction still remains
July 16, 2010
By Stephen Lee Davis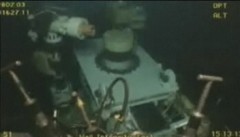 Today's news brings great hope that the leak in the Gulf of Mexico is finally capped. But we still haven't addressed the root cause behind the spill – the fact that our transportation system consumes 70% of the oil we use, driving us to riskier measures to obtain more oil. Will we respond to the crisis in the Gulf by starting to free ourselves from oil and finding ways to use less? Or will we resign ourselves to continued dependency and the inevitable risk of future oil spills resulting from that dependency?
American Power Act fuels the transportation options people say they want
May 27, 2010
By Sean Barry
Our nation's petroleum reliance comes with definite risk, a point that is on our minds and atop headlines as oil keeps gushing off the Gulf Coast. Often forgotten, however, is the degree to which transportation drives that dependence – 70 percent of the oil we use is consumed for motoring around. The American Power Act, [...]
American Power Act Endorses Expansion of Clean Transportation Options
May 13, 2010
By Transportation for America
Transportation for America, the largest, most diverse coalition working on transportation reform, expressed support for key provisions of the Kerry-Lieberman American Power Act as a major endorsement of clean transportation options to spur energy independence and climate protection.
T4 America pens letter in support of climate bill with robust clean transportation investment
April 12, 2010
By Transportation for America
Last week, Transportation for America joined more than 40 organization to urge climate legislation that includes robust investment in clean transportation. Currently, Senators John Kerry, Lindsey Graham and Joe Lieberman are in negotiations over a climate bill that could subject the transportation sector to an emissions cap. Emissions that exceed the cap would be subject to a carbon permit, which would generate new revenues. In the letter, T4 America and dozens of other groups conveyed concern that, absent a new clean energy framework, these revenues would simply subsidize an unsustainable status quo.
Groundbreaking Senate Climate Bill Will Promote Clean Transportation and Expanded Travel Options
October 26, 2009
By Stephen Lee Davis
CONTACT: David Goldberg 202-412-7930 david.goldberg@T4America.org Washington, DC — The latest version of the Senate climate-protection bill put forth by U.S. Senator Barbara Boxer (D-CA), Chairman of the Senate Committee on Environment and Public Works, would provide significant resources and incentives to communities to plan and build cleaner, more convenient travel and living options. The Clean [...]
Senate committee boosts funding for clean transportation in the climate bill
October 26, 2009
By Stephen Lee Davis
The long-awaited allocations in the Senate climate bill were released over the weekend, and the news is good for increasing access to cleaner transportation options. Late Friday evening, the Senate Environment and Public Works Committee released the final numbers on where the revenues raised under a cap-and-trade climate bill would be directed. The Senate nearly triples the funding for clean, sustainable transportation over the House climate bill, which only set aside an optional one percent of funding. Take a minute and thank your Senator today.
Tell your Senators: Boost funding for clean transportation in the climate bill
October 8, 2009
By Stephen Lee Davis
Last week, Senators Barbara Boxer and John Kerry unveiled a landmark climate bill that could set us on the path toward cleaner, safer and smarter transportation. But one piece still doesn't quite add up: the funding. To truly address climate change, the Senate has to fix the serious funding gap in the House climate bill: The House bill directs only an optional one percent of the money it will raise toward clean transportation options, even though nearly one-third of our CO² emissions come from transportation. Tell your Senators: You can't solve 30% of the problem with only 1% of the funding.
Reason Online: climate bill must do more for clean transportation
September 29, 2009
By Stephen Lee Davis
With the Senate Environment and Public Works Committee expected to release their version of the climate bill tomorrow, we're all anxiously waiting to see what the bill will do to reduce emissions from transportation. The U.S. transportation sector produces one-third of our carbon emissions, yet the House's version of the climate bill allocated only an optional one percent of cap-and-trade revenues to cleaner transportation options that can help us cut transportation emissions. Will the Senate bill be better? We think so, but the Reason Foundation, a free-market think tank, wrote that it should be if we're going to seriously tackle transportation emissions.
Today's Headlines — 06/29/09
June 29, 2009
By Andrew Bielak
AASHTO's president says gas taxes need to go up. (Baltimore Sun) Protecting our climate and gaining more energy independence begins, and doesn't end, with the climate bill making its way through Congress. (Reuters) The speed of spending federal stimulus dollars remains a contentious issue. (USA Today) Transportation and Infrastructure Committee Chairman James Oberstar looks to [...]