Stories tagged with
American Infrastructure and Jobs Act
Click on a story title to read that post. Posts are ordered chronologically from newest to oldest.
The more they see, the less they like: 10 reasons why opposition to the House transportation bill is growing
February 21, 2012
By Stephen Lee Davis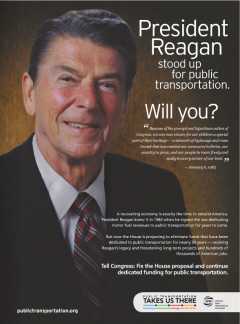 As the House prepares to take up its transportation bill next week, criticism is pouring in from a diverse range of individuals, groups, and elected officials; also drawing a rare veto threat from the Obama administration. As an editorial in New York's "Newsday" last week summed it up: "Bad on transit, bad on safety, bad on the environment." Here are 10 of the top issues with the House transportation bill drawing complaints from this diverse and growing chorus of opposition.
Votes in doubt, Speaker Boehner delays final action on HR7
February 15, 2012
By David Goldberg
A day after deciding to split the mammoth transportation-energy-federal pensions package that is HR7 into three parts in hopes of easier passage, House Speaker John Boehner this morning all but acknowledged that even the transportation portion lacks enough votes to ensure passage this week. The vote likely will not come until after next week's President's [...]
T4 coalition announces opposition to House energy and transportation bill
February 6, 2012
By Stephen Lee Davis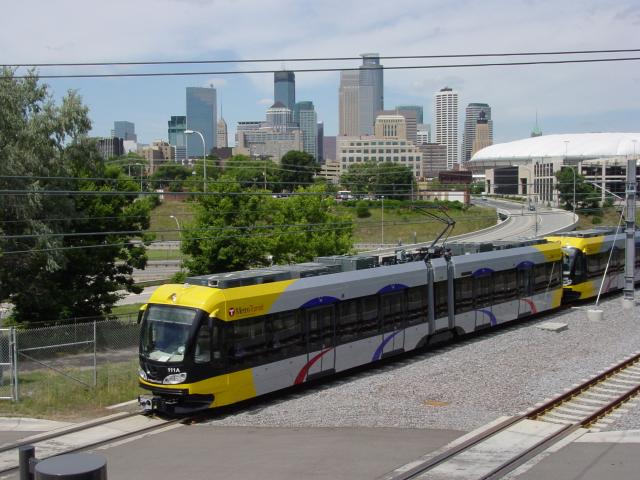 "It is with deep disappointment that we find ourselves compelled to oppose the transportation bill advanced by House leadership. While we commend Chairman Mica (R-FL) for doing what he can to move a long-term transportation bill forward, the full legislation now heading to the floor of the House has significant fatal flaws. For more than three years, our coalition has worked hard for an updated federal transportation program that meets our needs in the 21st century…We still remain urgently committed to that goal."
House Committee marking up their transportation bill today
February 2, 2012
By Stephen Lee Davis
We'll be live blogging some of the highlights of the markup going on today by the House Transportation and Infrastructure Committee. Refresh the page throughout the day to stay up to speed. And you can also follow us on Twitter. If you want to watch the live stream of the markup, you can watch that [...]
Call your Representative TODAY to support bridge repair and safe streets for everyone
February 1, 2012
By Stephen Lee Davis
The House transportation committee will vote on their draft transportation bill in less than 24 hours on Thursday morning. Can you take a moment and make a phone call today? Time is running out to improve the House's bill! Locate your Representative on the transportation committee below in the list below. Also note the key [...]
Drilling for highway revenues could face controversy from both sides
January 30, 2012
By Stephen Lee Davis
House leaders have made it known that their transportation bill will expand oil drilling and exploration to fill part of the yawning gap between what the Highway Trust Fund gathers each year in gas taxes and what is spent. That provision is controversial, no doubt, but the opposition is coming from more than just one side. Some [...]