Request early access
Fill out this short form to get early access to our new interactive guide on creative placemaking, launching to the public on 2/17. You'll be redirected and receive an email in your inbox with a link. All fields are required.
Register for the public launch on 2/17!
We'll be launching the guide to the general public on February 17th with an online discussion. Join the conversation and tell us of projects you are working on and how we can help you better address concerns in your community. Join us on February 17th at 3:30 p.m.
An introduction to creative placemaking in transportation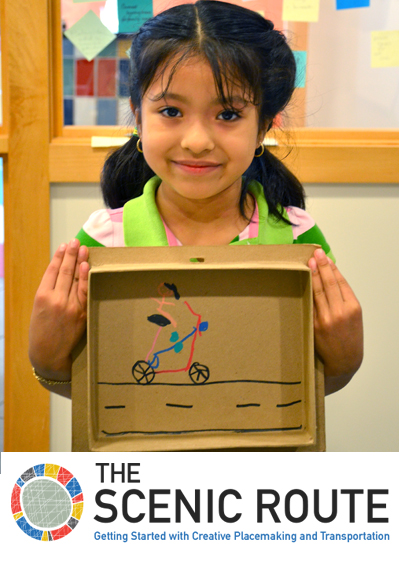 America's cities, towns and suburbs are rapidly changing and evolving, and transportation investments are playing a catalytic role in transforming communities. But all too often, however, major transportation projects are disruptive to the surrounding communities, or even displace existing residents and businesses.
For those of you planning, designing and building transportation projects, there's an approach that can lead to better projects and better places; that better reflects what makes a community unique, that builds the kind of trust and relationships between the public and the planners that can make it easier to advance these important projects or the funding required to build them.
Creative placemaking in transportation is an approach that deeply engages the arts, culture, and creativity — especially from underrepresented communities — in planning and designing projects, so that the resulting communities better reflect and celebrate local culture, heritage and values.
Our new online interactive guide is a survey of the existing wisdom on the issue, translated into a format intended for a transportation-focused audience that will resonate with local leaders, planners, elected officials, business groups and community leaders of all stripes.
Sign up for immediate access with the form on this page.