Cultural Corridor Consortium
CREATIVE PLACEMAKING GRANTS AVAILABLE
Thank you for your interest in T4America's grant opportunity for creative placemaking projects in three new cities to join our Cultural Corridor Consortium. There are two ways to apply but whichever you choose, begin by downloading the full application form (pdf) to read the full details.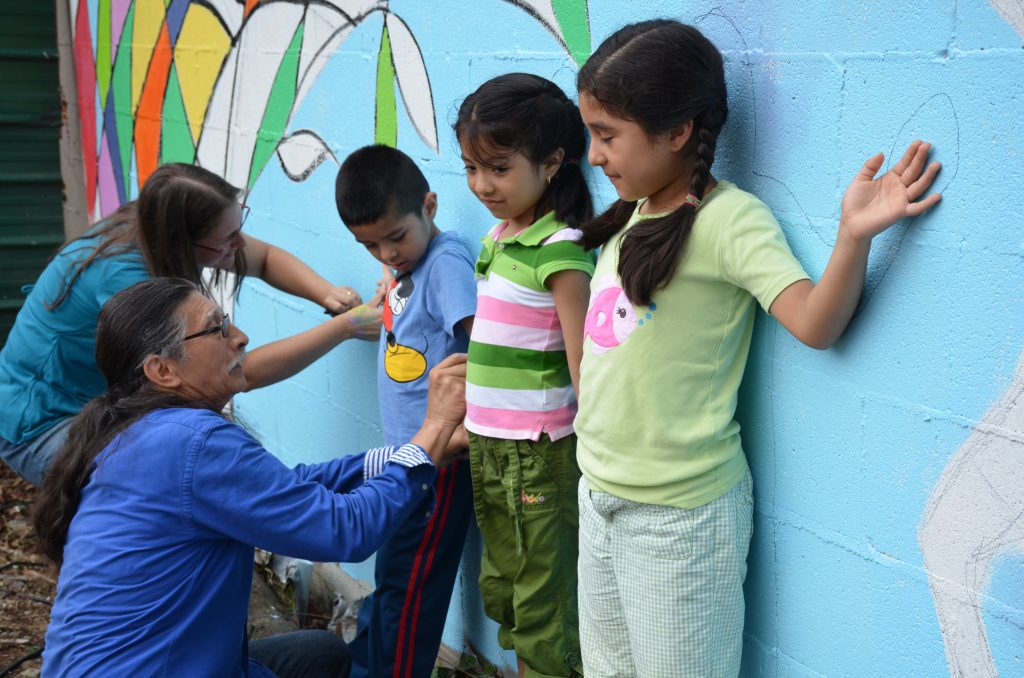 After working closely with Nashville, Portland and San Diego over the last few years, Transportation for America is seeking to award $50,000 (each) to creative placemaking projects in three new cities that engage residents, attract the attention of local public works and transportation agencies, and spark new conversations that bring more people to the table to plan and implement new transportation investments. We are especially committed to funding collaborative projects that expand transportation opportunities and local control for low-income people, recent immigrants, and people of color living in communities that have experienced disproportionate disinvestment and disconnection.
The application deadline for this opportunity is Friday, June 2, 2017 at 5:00 p.m. EST. Late submissions will not be accepted.
There are two ways to apply: (1) Via email, by completing the PDF application form and sending via email to 3Cgrant@t4america.org, or (2) by using our web-based form. If using the online form, we recommend having all of your information compiled before beginning this application: incomplete applications cannot be saved, and you will not be able to come back to an incomplete application at a later time.
Full eligibility details and information about the grant are available in the full PDF version of the application.
The application period closes Friday, June 2, 2017 at 5:00 p.m. EDT
Informational webinar
On Thursday, May 11 at 4:00 p.m. Eastern we're hosting an informational webinar about the grant program and answer any questions about the application process. Register now.
Creative placemaking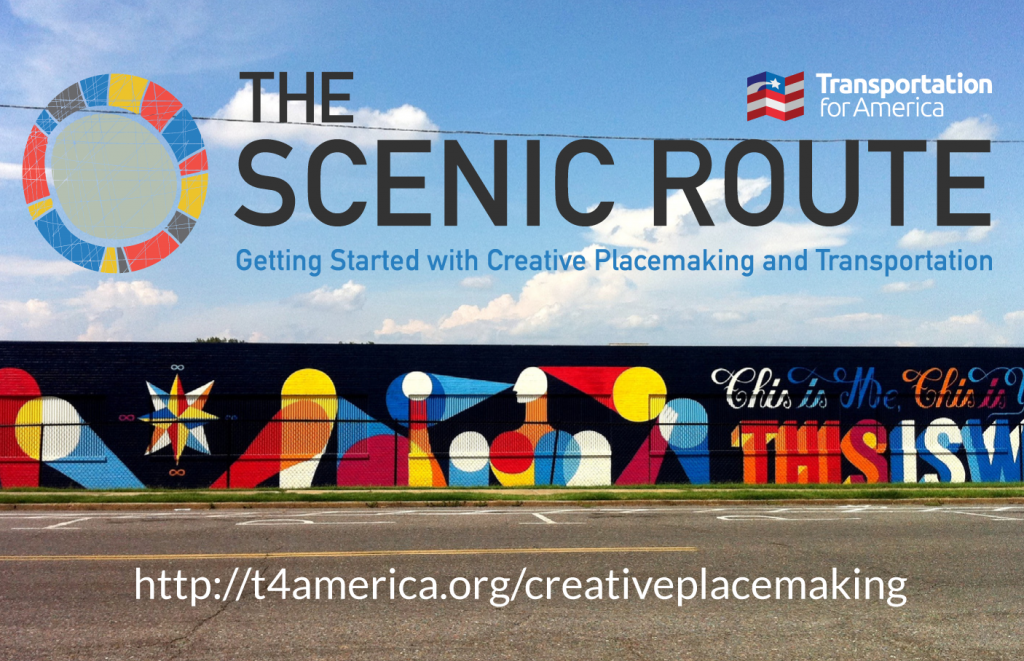 Creative placemaking is an approach to harness the power of local culture and arts to cultivate genuine public engagement on critical transportation projects, leading to both a better process and better projects in the end. Our interactive guide can get you started.