On Monday of this week, we welcomed Adrea Turner as the new director of Transportation for America, replacing James Corless, who is departing to lead the Sacramento Area Council of Governments in California. Get to know a little more about our brand new director with this short Q&A.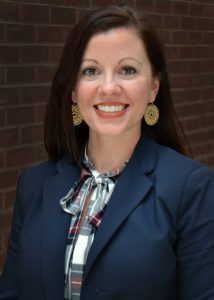 After a nationwide search, we recently announced the hiring of Adrea Turner as director of Transportation for America, the signature transportation initiative of Smart Growth America. She's making a short move geographically, coming over from the District of Columbia Department of Transportation (DDOT) where she was the Chief Of Staff for a 900-person department that manages roads, bridges, traffic signals, buses, streetcars and even a bikeshare system in our nation's capital.
"Adrea has a unique depth of experience at the state and local level as well as an understanding how decisions at the federal level can affect people's lives," said Geoff Anderson, President and CEO of Smart Growth America in our introductory press release. "Her expertise will help T4America continue to improve lives and communities through smart, locally-driven transportation investments.
Get to know Adrea just a little bit with this short Q&A conducted by Steve Davis, T4A's director of communications. It's been lightly edited for style and clarity. You can also hear more by joining Adrea in a Google Hangout on March 20 at 4 p.m. Eastern for a short discussion about what brought her to T4 and what could be happening to transportation funding in this year's federal budget.
---
Adrea, it's great to welcome you to T4America as our new director! Let's get to it.
Was there a decisive moment in your career where you learned firsthand how fundamental transportation is to solving other problems in our communities?
I worked for an amazing Community Development Finance Institute (CDFI) in Charleston, South Carolina that was a leading voice in the state for advocacy on affordable housing and smart, sustainable development. I was shocked by the economic analysis on the impacts that affordable housing shortages coupled with a lack of transportation options were having on the workforce that supported the growing communities across the state. Once I learned how inextricable transportation was from other issues, I knew that I wanted to be part of the solution to integrate smart development with equitable transportation investments to build stronger communities.
My work in community economic development and finance in Charleston led to an opportunity to work at the Maryland Department of Transportation on their transit-oriented development program. At MDOT, I had the opportunity to dig in on all aspects of multimodal transportation finance and policy development, and I was hooked.  
Through our parent organization Smart Growth America, we have a broader mission of improving lives by improving communities. How does transportation play a part in doing that; in improving quality of life and connecting people to opportunity?
Most people think about transportation at the most basic level — moving people and goods — but the choices we make about transportation have profound impacts on all other areas of our lives. Do we spend a lot of money or time commuting? What sort of jobs can we easily reach? Do we have the option to walk or take transit without massive tradeoffs of time or safety?  Those investment choices speak to the values of a community and can have transformative impacts on the economic mobility, productivity, and health of its residents. Thoughtfully designed transportation networks can be a strong catalyst for economic development and greater economic opportunity. 
Ensuring equitable access to transportation options has always been a high priority. From my previous experience working on homelessness, workforce development, and paratransit programs, I understand the critical role that accessible, affordable transportation plays in providing access to jobs, medical care, and other essential activities.
Minor changes to the transportation network can have profound impacts on disadvantaged populations — both positive and negative. I'm constantly inspired by my best friend who is deaf and uses public transportation systems here in DC, across the country, and even internationally to travel independently. Seeing the transportation network from her point of view gives me a valuable perspective to advocate for more thoughtful and inclusive systems.
You've been working at an operational level for a major city for the last couple of years, so why this change to a national group that's focused on federal, state and local transportation policy? Why T4America? 
Growing up in the south, I was very accustomed to a car-centric culture that has slowly begun to evolve over the last decade. When I speak to my friends and colleagues in cities and towns of all sizes across the country, they are excited that their communities are embracing transit and the possibilities that it creates for revitalizing communities and re-envisioning mobility options. I also understand that much of what we might take for granted in larger cities are emerging or new concepts to many of the mid-size or smaller growing metropolitan areas across the country, so there is a lot of opportunity to share information and best practices and build networks of support and innovation. 
As far as the timing, we are at a crossroads in our country right now. There is considerable uncertainty about how changes at the federal level may impact the daily realities of state and local governments and the people that they serve. Over the last few months, we've seen the undeniable impact that local action has had in shaping rapidly evolving federal policy in a variety of areas. I believe that T4America is uniquely positioned to help shape the conversation on infrastructure investment and that the strong leaders from cities and states across the country are going to lead the charge — and in fact, these leaders are the most credible and persuasive messengers with their representatives here in Washington, DC.
How valuable is it for policymakers (and the heads of national transportation advocacy groups!) to have some experience with what cities and states are struggling with when it comes to transportation policy and funding?
I've seen firsthand the tradeoffs and challenges that governments face in balancing the priorities of system preservation and fiscal responsibility with the evolving technology landscape and the push for system expansion and new projects. Local and state leaders certainly have hard decisions to make about how to spend limited transportation dollars.
But as T4America has chronicled over the last few years, we're entering a new performance-based era of trying to better assess exactly what our transportation dollars are buying. More information and better data can equip these leaders to make more informed decisions about what they truly need to spend their money on, and what's going to bring them the highest return on investment.
Technology is advancing at a highly accelerated pace, but there are more basic operational and implementation issues that state and local governments must consider and address to upgrade our systems to accommodate the technological advances. I'm especially eager to be part of our Smart Cities Collaborative, where T4A is actively engaging with cities to work collaboratively and thoughtfully harness new technology to become the kind of cities they want to be.
From the fiscal perspective, it has a sizable impact on local communities when federal financing structures shift towards loan programs that require states and localities to secure dedicated or even additional local revenue streams — a central tenet of the President's infrastructure plan as proposed thus far. On these fiscal issues, I believe that our strong and growing network of partners across the country — in towns and cities small and large — will be the most effective resource in driving the federal policy debate to protect the investments that we value. 
Welcome, Adrea, it's terrific to have you on board.
You can also get to know Adrea better via a short Google Hangout on March 20 at 4 p.m. Eastern. She'll be sitting down with Beth Osborne, T4A's senior policy advisor, for a short discussion about her background and what could be happening to transportation funding in this year's federal budget.