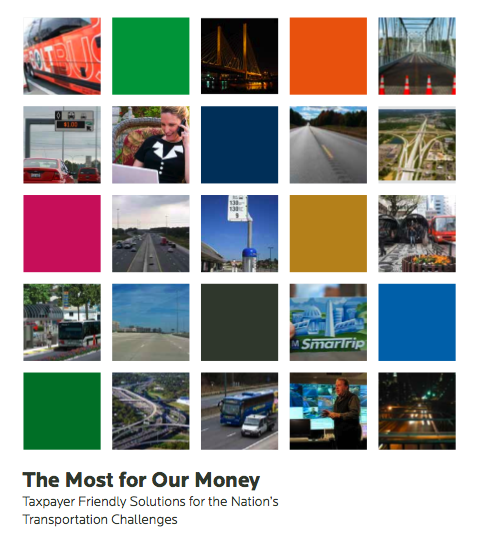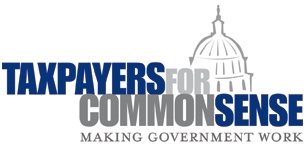 Transportation for America partnered with Taxpayers for Common Sense and the Reason Foundation — not a trio you're accustomed to seeing — on a report detailing innovative and cost-effective transportation solutions with the potential to command broad support in a divided Congress.
The jointly written report, The Most for Our Money: Taxpayer Friendly Solutions for the Nation's Transportation Challenges discusses seven approaches that would increase travel options, cut congestion and stretch every federal transportation dollar further so that our current system can be maintained. Representatives from the three groups outlined the findings in detail at a briefing on Capitol Hill this morning.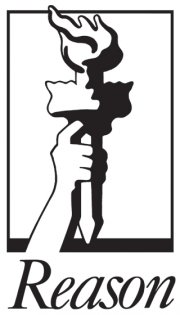 One key tenet of the report is transportation scenario planning. Under this approach, state and local officials would forecast a variety of "what-if" growth and planning scenarios to see how these potential futures would impact transportation. Then, constituents and interested parties would be able to see for themselves how to best leverage their transportation dollars under a number of different outcomes. Many communities — Salt Lake City, Utah; Sacramento, California; and Chicago; among others — have already saved money and developed a bold vision using these strategies.
Another innovative solution stressed in the report is the expanded use of High-Occupancy Toll, or HOT, lanes. These lanes are reserved for buses and high-occupancy vehicles. Single-occupancy vehicles wishing to use the lanes may pay a fluctuating rate that varies based on traffic conditions. Users of the HOT lanes enjoy the direct benefits of an ease in congestion and non-HOT lane users indirectly benefit from more space in their lanes.
Other recommendations include:
Bus Rapid Transit (BRT), which utilizes a combination of technology, dedicated lanes and existing infrastructure to run faster buses on local streets and highways
Intelligent Transportation Systems (ITS), which uses a variety of technologies such as web-based alerts, traffic management and electronic tolling to make better use of existing capacity
Intercity Buses, which have quickly becomes a popular travel option between population centers
Teleworking, which encourages employers to make arrangements for remote work, improving productivity and reducing the need for long commutes
Local Connectivity, which emphasizes improved local traffic networks so that longer-distance routes are less congested and more efficiently used
"Needless to say, the obstacles facing our transportation system are large, especially given the current state of the economy and difficult funding climate," said James Corless, director of Transportation for America. "But by making smart, selective choices about how our vital dollars are spent — fixing what we have first and looking for ways to better utilize the system — we can maintain our current network and better meet changing transportation needs."
Shirley Ybarra, senior transportation policy analyst at the Reason Foundation and former Virginia secretary of transportation added, "We're offering innovative ideas, free-market solutions, and simple fixes that will help us get the most for our money."
Read the full report here.