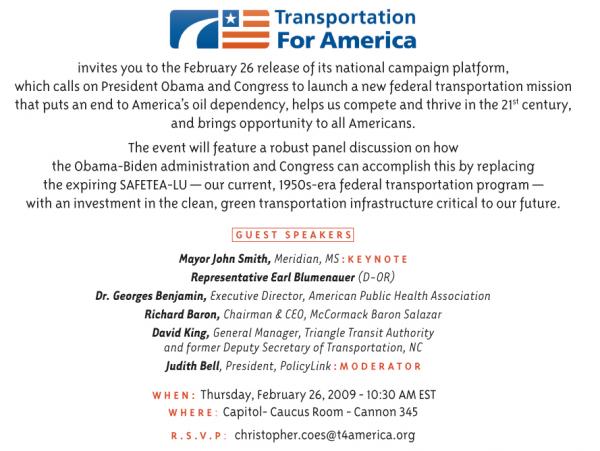 Come and join us!
This Thursday on Capitol Hill, we will be releasing our full campaign platform for the upcoming transportation bill, with some very special guests in attendance. If you are in the DC area, (or can make it here by Thursday!), please join us for an entertaining, informative discussion on the future of transportation in America as we officially launch Transportation For America's platform.
Be sure to keep tabs here on the campaign blog throughout this week. We'll have the full platform posted later this week after the launch.
Hope to see you Thursday.